---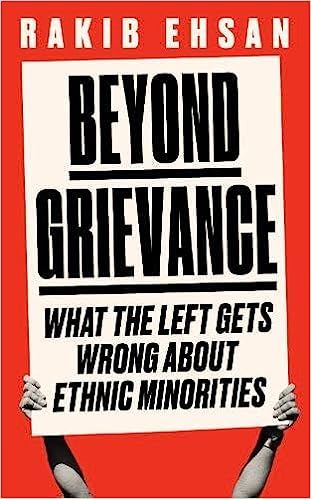 Dr Rakib Ehsan is a research analyst and writer, specialising in matters of social cohesion, race relations, and public security. He is the author of the forthcoming book Beyond Grievance, which is now available on Amazon.
He holds a BA in Politics & International Relations (First-Class Honours), MSc in Democracy, Politics and Governance (Pass with Distinction), and a PhD in Political Science, all obtained from Royal Holloway, University of London. His PhD thesis, which was comprehensively sponsored by the Economic & Social Research Council (ESRC), investigated the impact of social integration on the public attitudes of British non-white ethnic minorities.
Previously being a research fellow at the Henry Jackson Society (HJS) and a senior data analyst at the Centre for Social Justice (CSJ), Rakib has also produced work for think-tanks such as Policy Exchange, Runnymede Trust and Intergenerational Foundation, as well as the Canadian independent security think-tank, the Mackenzie Institute.
Currently a columnist at Sp!ked and a regular contributor for Mail Plus and The Telegraph, he has also written for The Independent, The Jewish Chronicle, UnHerd, The Times Red Box, and CapX. His comments have also featured in mainstream British newspapers such as The Sun and The Daily Mail, as well as foreign platforms such as Arab News in Saudi Arabia and The National in the UAE.
A regular guest on GB News and TalkTV, Rakib has also featured on Sky News, BBC Newsnight, BBC Sunday Morning Live and ITV's Good Morning Britain (GMB). He has also made radio appearances for stations such as LBC, Times Radio, BBC Radio 5Live, BBC Radio London, and BBC Asian Network.
Establishing himself as a prominent British authority on matters of racial identity and social integration, Rakib has consulted influential UK parliamentarians and policymakers on issues surrounding race relations and community cohesion. He is currently a Patron of the Muslims Against Anti-Semitism (MAAS), and has also presented evidence to The White House Covid-19 Health Equity Task Force (HETF).