---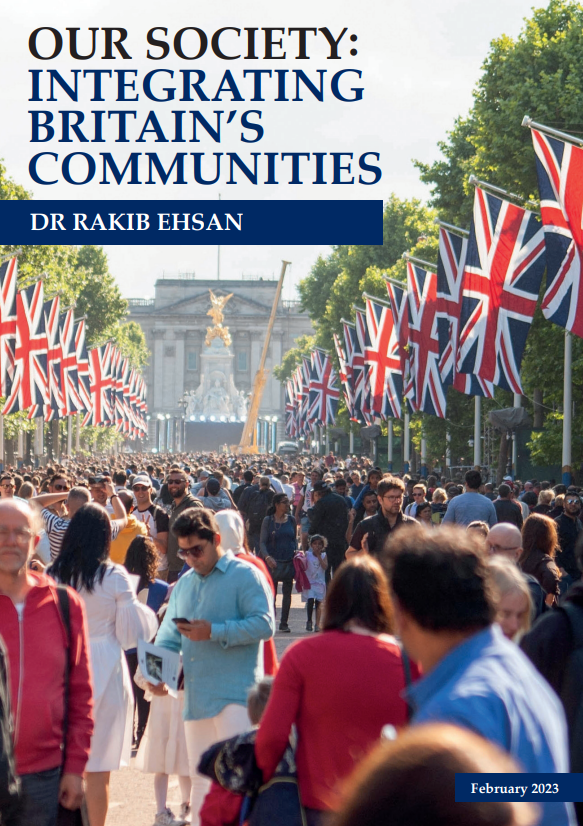 A new independent report authored by social integration expert Dr Rakib Ehsan – Our Society: Integrating Britain's Communities – has revealed that following the August-September 2022 Leicester disorders, nearly half of the British people believe that more should be done to strengthen relations between different ethnic and religious communities – 46 per cent.
Nearly a quarter – 23 per cent – think the right amount is being done, with eight per cent being of the view that less should be done to strengthen relations between different ethnic and religious communities.
A comfortable majority of Labour and Liberal Democrat voters believe that more should be done to strengthen relations between different ethnic and religious communities in Britain (71 per cent and 69 per cent respectively); this drops to 32 per cent for Conservative voters.
The report concludes that:
The factors contributing towards the Leicester disorders include a failure of local political leadership to promote cohesion, poor integration outcomes among new and emerging communities in eastern parts of the city, the weakening of traditional faith-based authority, inflammatory disinformation pushed across social media, and the participation of 'out-of-town' troublemakers from other cities such as London and Birmingham.
The general health of British democracy is being undermined by domestic political opportunism over foreign geopolitical disputes and subcontinental-style sectarianism in South Asia. Local political environments which are increasingly dominated by such international issues are a public-disorder risk and have the potential to alienate working-class, white-British communities from the democratic process.
A 'liberal-conservative compromise' on social cohesion should be struck – one which appreciates the value of intercultural knowledge exchange and interfaith dialogue, but also the need to integrate diverse communities into a common set of classically British values such as equality of opportunity, respect for the rule of law, appreciation of democratic choice, and acceptance of personal responsibility.
Central government, in cooperation with local authorities, should identify 'troubled neighbourhoods' characterised by ethno-religious diversity, material deprivation, low social trust and high political disaffection. This should lead to localised integration strategies designed to regenerate such areas, as well as bolstering cohesion through the fostering of shared place-based identities.
The author, Dr Rakib Ehsan, says:
"The Leicester disorders, which have resulted in the region of 150 arrests or interviews under caution, were a watershed moment in British community relations.
What is required is the fresh political acknowledgement that some of the sharpest social tensions in Britain do not involve the white-British mainstream at all.
The importation of communalistic ideologies, sectarian divides and territorial disputes from other parts of the world are undermining community cohesion in more diverse parts of Britain. This problem has been exacerbated by local and national politicians who pander to narrow group-based interests.
Diversity is only a strength if it is tied together by shared liberal democratic values, bonds of mutual understanding and common attachments to civic institutions."
About the report author
Dr Rakib Ehsan is an independent British academic of Bangladeshi and Indian origin. Specialising in community cohesion and race relations, his PhD thesis published in 2019 investigated the effects of social integration on British ethnic minorities. Dr Ehsan authored this report, Our Society: Integrating Britain's Communities, on an unpaid basis as a non-affiliated academic. He independently commissioned the YouGov polling for the report.