---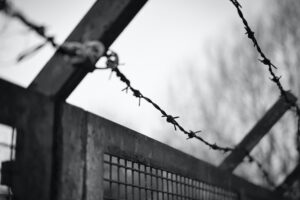 With the Tory leadership contest whittled down to the final two candidates, Rishi Sunak and Liz Truss are setting out their stall on bread-and-butter conservative issues.
Despite the UK-Rwanda migration partnership running into judicial obstructionism in the form of the Strasbourg-based European Court of Human Rights (ECHR), it is clear that the two remaining candidates want to continue with the policy. While Sunak has said the Tories must make sure that the UK-Rwanda policy works and has pledged to introduce an "annual refugee cap" for the UK if he becomes prime minister, Truss has declared her intention to "expand" the Rwanda asylum scheme if she rises to the head of government.
I suspect that immigration & asylum, crime and extremism will feature quite a bit in the Tory leadership contest. Immigration continues to one of the top concerns for Tory members – no surprise when one considers the exceptionally high levels of post-Brexit inward migration and the sheer volume of people entering the UK illegally via the English Channel. Brexit was ultimately about taking back control – at the moment, our border security is bursting at the seams.
The degree of unchecked migration into the UK and our generally dysfunctional asylum system poses a fundamental threat to social cohesion and public security. It has been reported that it is costing British taxpayers in the region of £5million a day to house asylum seekers in hotels. Not only is this eye-wateringly expensive, but it also threatens to undermine social solidarity in local communities where such hotels are often used for special family-oriented occasions – such as children's birthday parties, engagement celebrations and wedding receptions.
But the real threat is how a spectacularly disorganised asylum system and failed integration outcomes have fed the beast of Islamist extremism in Britain. Recent analysis has shown that a quarter of foreign nationals convicted of Islamist terror-related offences had either been granted or claimed asylum.
The next Conservative PM must step up to the plate and foster the creation of a streamlined immigration regime and a security-oriented asylum system.
It is time for the Tories to be conservative when it comes to the UK's border security.
---
This comment piece was originally sent to subscribers to Dr. Rakib Ehsan's weekly newsletter. You can sign up to receive these comment pieces early, below:
---