---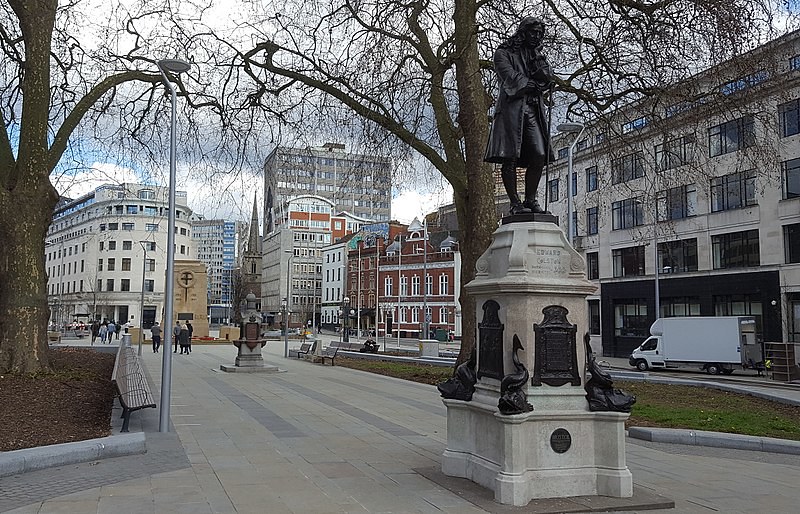 Earlier this week, the four people accused of illegally removing a statue of notorious slave trader Edward Colston were cleared of criminal damage. Milo Ponsford, Sage Willoughby, Jake Skuse and Rhian Graham were charged after a monument to the 17th Century slave trader was pulled down and thrown into Bristol's harbourside in June 2020 during the Black Lives Matter protests.
There have been some interesting takes on the back of the decision at Bristol Crown Court. Supposedly intelligent commentators have sought to strike parallels between the 'Colston 4' and historical anti-racist figures such as Nelson Mandela and Martin Luther King Jr – quite laughable. I hate to break it to the identitarian leftist masses, but Milo is not the modern-day Madiba. Living in 2020s South West England is not quite the same socio-political environment as 1950s/60s America and apartheid South Africa.
The removal of statues in the public space – however distasteful the figures may be – should take place through local community consultation processes. The tearing down of statues is not considered to be an acceptable form of political protest by the overwhelming majority of British people. For all the talk of revolutionary sentiments and rebelliousness among the youth, only one in five Brits aged 18-24 years think it is a legitimate form of protest. Fewer than one in six Black British people believe so. There is clearly not much public support for the actions of unruly activists under British liberal democracy.
The jury system can produce some rather unusual outcomes – but it does lie at the heart of our judicial procedures. The main issue is that the 'Colston 4' verdict may well have emboldened would-be vandals when it comes to the ideologically-motivated destruction of property – with jurors more confident about acquitting them.
---
Stay up to date with all of Dr. Rakib Ehsan's work, by signing up to the weekly round-up:
---