---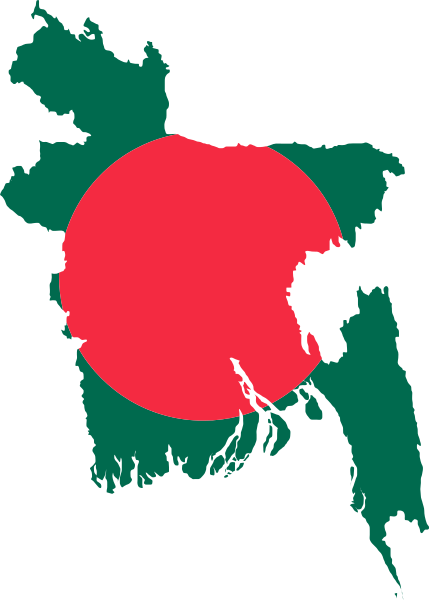 Today marks the 51-year anniversary of Bangladesh Independence Day – 26 March 1971.
What followed was a brutal and devastating liberation war that lasted until Bangladesh's 'Victory Day' on 16 December 1971. During the War, West Pakistan (modern-day Pakistan) launched two particularly horrific initiatives in East Pakistan (modern-day Bangladesh) — the systematic sexual torture of Bangladeshi women and an orchestrated campaign to eradicate the newly-independent country's 'backbone' of medical professionals, mechanical engineers, and leading educationalists.
One cannot ignore the Delhi-Moscow axis in modern-day Pakistan's defeat in 1971. During the Cold War, India and the Soviet Union shared a strong diplomatic, military, strategic and economic relationship. This included actively supporting Bangladesh's 1971 liberation struggle against America- and China-backed Pakistan. In the later stages of the 1971 war, the Soviet Ambassador to Pakistan, Alexei Rodionov, made Soviet allegiances very clear – warning Pakistan that it would be "embarking on a suicidal course" if it continued to escalate problems in South Asia.
It is testament to the perseverance and ingenuity of the Bangladeshi people that they moved on from such horrors and overturned these disadvantages, with Pakistan now trailing Bangladesh in a number of socio-economic metrics — including literacy rate, life expectancy, GDP per capita, and female economic activity. Bangladesh also has a superior ranking to Pakistan for Freedom House's Global Freedom Index and the Economist Intelligence Unit's Democracy Index.
What Bangladesh's 1971 Liberation War teaches us is that national sovereignty — a country in charge of its political, cultural, and economic destiny — is something to be treasured and protected. Bangladeshis of different backgrounds made the ultimate sacrifice in the face of a belligerent Islamist force which sought to keep together
the world's first Islamic republic.
Bangladesh is a relatively young nation-state which is showing impressive forms of development. The circumstances surrounding its liberation should be remembered, with its undeniable potential being recognised by a post-Brexit UK which is looking to bolster its ties with rising members of the Commonwealth.
Long live Bangladesh!
---
This comment piece was originally sent to subscribers to Dr. Rakib Ehsan's weekly newsletter. You can sign up to receive these comment pieces early, below:
---